WHO WE ARE AND WHAT WE STAND FOR
Integrity is at the heart of who we are. It was the pursuit of absolute integrity in his work that led Randy and Marissa to venture out on their own and launch Integrity Home Inspections USA.
We are not interested in being the biggest home inspection company, but we do want to be the BEST. Our clients count on us to provide them with a quality home inspection. A home purchase, in most cases, is the largest purchase they make during their lifetime.
This means an inspection scheduled for three hours could take four hours if that is what is needed to deliver a quality report. Whether the additional time is spent educating the future home owner, answering questions, dealing with adverse weather, or anything else that may slow the process, we are going to do it right. Period. No exceptions. End of story.
Qualified
We are fully licensed by the state, certified by the best in the industry, and comprehensively insured.
Modern
We take full advantage of modern technology such as digital reporting, thermal imagary, drones, and even more.
Observant
After years of experience inspecting and with our background in forensics, we have a keen eye for detail.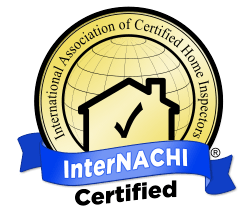 RANDY LIMA
Randy is professionally trained by American Home Inspector Training (AHIT), the leader in home inspector training in the United States.
Prior to entering the home inspection industry, Randy spent nearly 30 years in the retail corporate environment, working for two Fortune 100 companies. Randy was an investigator by trade, specializing in internal theft and organized retail theft investigations. In addition to being a licensed home inspector in Tennessee, he is also a Certified Fraud Examiner (CFE) and Certified Forensic Interviewer (CFI). Randy brings his investigative ability to to each inspection.
In his spare time, Randy enjoys spending time with family, photography, listening to live music, RVing, kayaking, and travelling with family.
MARISSA LIMA
Originally from Virginia, Marissa has called Memphis home since 2000.
In addition to her work as a partner at Integrity Home Inspections USA, Marissa has worked in fundraising at Playhouse on the Square since 2016. Prior to joining the Playhouse staff, she worked in TV and Film Production around the Mid-South, and has a background in corporate public relations as well as university alumni relations. Marissa did her undergraduate work at Virginia Tech, and her graduate work at Wake Forest University, both in Communications Studies.
When she's not running the business, or working at the theatre, she stays busy with their three children (Lela, Mirielle, and Cody), and their two dogs (Sammy and Maltzie).
MALTZIE LIMA
Our Chief Canine Officer Maltzie is an 11-year-old mini long-haired dachshund. She attended Barking Diva University, where she obtained a Doctorate Degree in Manipulating Humans.
When not snoozing, eating or playing, Maltzie enjoys doing whatever she pleases, wherever she pleases, and however she pleases.
SOUTHAVEN, MS HOME INSPECTIONS & SURROUNDING AREAS
IN TENNESSEE
Memphis, Cordova, Bartlett, Germantown, Collierville, Piperton, Rossville, Eads, Fisherville, Moscow, Grand Junction, Arlington, Millington, Somerville, Lakeland, Oakland, Atoka, and more.
IN MISSISSIPPI
Southaven, Horn Lake, Olive Branch, Hernando, Batesville, Oxford, Tunica, Holly Springs, Red Banks, Byhalia, Coldwater, Senatobia, and more.